Wood Panel Machinery
Please find on these pages information about a number of items of equipment which we have available. We do have some items of equipment that the client does not want to place in a general advertisement and so it is always a useful idea to send me an enquiry using the contact page if there is a particular item of equipment that you are looking for.
More information is available for each item of equipment which is shown, and this can be seen by just clicking on the heading or the photograph of the equipment which is of interest. Once you pass through to the information about a specific item of equipment it is possible to download or print a document with information about a particular item of equipment.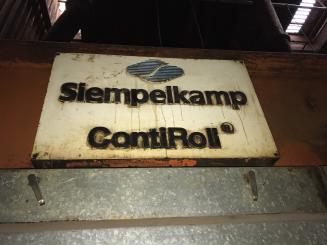 Siempelkamp 38 metre Contipress Particleboard Line SOLD
more details
Siempelkamp ContiRoll continuous press line
Installed 1990 with 38 metre pressplate
Capacity of 1500 m3 per day of particle board.
Speed maximum 40 m/min (640 mm/s)
Thickness range 6 to 42 mm.
Board sizes at press exit
Width 1800 mm to 2070 mm
Length 4100 mm to 5600 mm
Equipment includes
PAL/IMAL blending equipment
TEXPAN forming stations.
Siempelkamp pre press
Siempelkamp ContiRoll press with Grecon blow detection system
Siempelkamp handling system diagonal saw.
Steinemann 4 head sander.
Electrical equipment 400V and 50Hz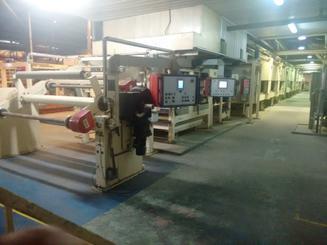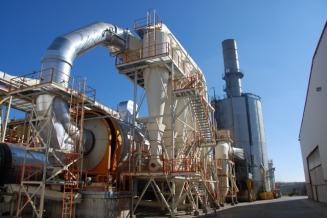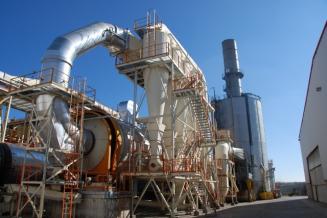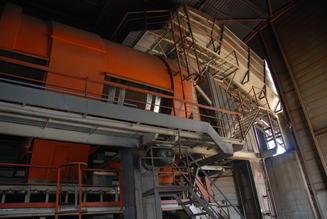 Debarking and Flake Preparation Line SOLD
more details
Debarking and Hombak Flake Preparation Line
Presently installed to feed 1200 cu m per day PB line
Drum Debarker (3.4 m diameter x 20 m length)
Universal Flaker
Hombak Z250 with dust extraction system
All infeed, transfer and discharge conveyors